One Year Older/Crushes Back in the Day
So, today is the date of my birth…
[Reese waits for cheering and round of applause][Reese continues to wait][Reese stops waiting realizing that all of her internet friends suck]
As with every year on this day, I like to reflect on the past year and see what kind of stuff I did. Well, I have to say this was a pretty good
Year of the 30
. I mean, I turned 30 last year and didn't lose my mind. I bought a new car and failed to complete the blog story on it like I said I was, I saw the Spice Girls in concert, saved for my trip to China, found a new place to live, and some other junk. It was a pretty standard year, but an alright one nonetheless.
Anyways, I was thinking about some other stuff I could write about today. When I got bored doing that I started thinking about hot boys. FYI, I almost always start daydreaming about hot boys whenever I'm bored.
Yeah, so I was thinking about the waiter at the Brickell P.F. Chang's who looks like a Latino Orlando Bloom (HOTTTT!!! I'm going to kidnap him, I swear it!!). And then I started thinking about how I'm going to make
Daniel Henney
fall in love with me at the Beijing Olympics (Yeah, Korean Hott!!!). But, then I slowly started getting back to writing this post and thought, "What about a July 7th post on my crushes from back in the day?" "Yes," I thought, "this is going to be fun."
Well, it was. For some of my crushes I realized that young Reese had good taste; but, for other guys I realized that young Reese was an idiot.
So, anyways, I now present to you…
Crushes…I Had…Back in the Day…Ralph Machio
Awwww….he's so cuuuttteee. He's the cutest little Karate Kid evah!! Awww!
No seriously, I loved me some Ralph Machio back in the day. Seriously, he's like the #1 crush from back in the day. No one could ever top Daniel-son.
Really, if I had lived in LA during the 80's I'm pretty sure I would have spent my young childhood stalking Ralph Machio.
I just had way too much love for him back in the day.
Taimak
Oh, yeah!
Oh, yeah!!
This man was fine!
Sho'nuff!!!
But, really, what's with the karate guys topping this list? Maybe I just like the heroes?
BTW, have you seen Taimak recently?
For the ladies…
Christopher Reeves
Yeah, I did have a hero thing going on. I think I totally bought that Knight in Shining Armor theme.
I was such a girl.
So tragic about Christopher Reeves. But, alas, we do have his great hotness to reflect on today.
Hans Solo
Because I was not feeling Indiana Jones, but I was totally feeling Hans Solo.
Harrison Ford didn't exist in my world.
Rick Schroder
Okay, seriously, I was like six.
SIX!!
Give me a break.
El Debarge

Holy cow, I really don't have any words to explain this. Maybe it was his voice? Or that he was on television? Geez louise, I don't get it now. I wish I could go back in time and figure out what the heck I was sniffing.
Al B. Sure

Aaa…ahhh…ahhh...Al..B. Sure.
You gotta love a guy who can "rock" a unibrow, right?
Right?
Johnny Depp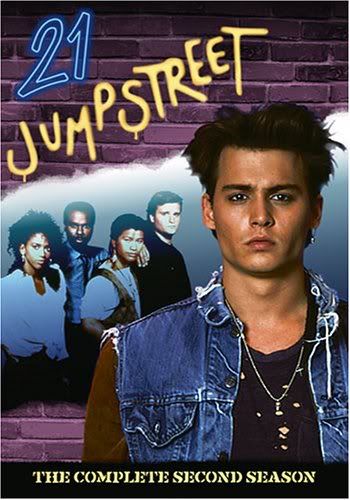 So, this was the closest thing to a "bad boy" that goody-two shoes Reese could crush on. Yeah, he was a cutie though. I just knew I could change him.
When I was searching for an old Johnny Depp picture, I found this 21 Jump Street PSA on Youtube.
1-800-COCAINE!!
Really, ya'll know you need the help.
Richard Greico
Bastardized, Johnny Depp replacement. But, his tail was HOTT, so I loved him anyways!!
Alright, so those are my crushes from back in the day. Looking back, I'm kind of surprised how the 80's weren't really "the brother's" decade. But, to be fair, the brother's totally owned the 90's (read: PWND!!). Moriss Chestnut, Shemar Moore, DENZEL, Taye Diggs, Blair Underwood, Isaiah Washington, Hill Harper, Tyson!
Whooo!! I need to make a 90's list now for sure!
Hehehehe, alright, alright. In conclusion I'd just like to thank God that I have another year to try and do something useful with my life.
And also I want to thank God for the hot boys he created for me to gawk at.
Eye candy is really one of the best creations ever!!
© 2008. All Rights Reserved.
Labels: 80's Music, Crushes, Hot Boys, Korean Propaganda, Life, Reese is Crazy, Year of the 30